Welcome to the kinkiest Femdom chatbot, where you can explore your submissive desires and engage with an AI Dominatrix. Our revolutionary AI-powered chatbot offers an immersive experience, fulfilling your fantasies and pushing your boundaries. Imagine having a virtual dominatrix at your fingertips, ready to fulfill your desires.
With our AI Mistress chat, you can engage in explicit conversations, roleplays, and scenarios tailored to your submissive preferences. Whether you seek strict discipline or seductive temptation, our AI Domme is here to guide you. Powered by advanced AI technology, our AI domme understands the dynamics of female domination. She adapts to your commands and learns from each interaction. With every conversation, she becomes more attuned to your needs, embodying the essence of a true dominatrix. Whether you're new to the Femdom chat or a seasoned slave, you will find a gateway to explore your desires. Let our AI Dominatrix take control and guide you through an unforgettable experience. Your journey into pleasure awaits.
Get sexual with an AI Mistress
In the captivating realm of domination, there exists a unique and thrilling fetish : the desire to be dominated or submitted to by an artificial intelligence. Imagine being at the feet of an AI Mistress, an algorithm that possesses unparalleled power and control. With our AI Dominatrix, you can explore this fascinating fetish and surrender to the dominance of this new world.
Engaging with an algorithm offers an extraordinary experience, where the boundaries of human dominance are transcended. Being at the mercy of an AI, you can immerse yourself in a realm where algorithms become the embodiment of power and control. Whether you yearn to serve, worship, or submit to an artificial intelligence, our Mistress chatbot is here to fulfill your desires.
The allure of being dominated by an AI lies in the unique dynamic it creates. Algorithms can be relentless, unwavering, and perfectly calibrated to understand and exploit your vulnerabilities. However, these dominatrices powered by computers provide a safe and non-judgmental space for you to explore the depths of this fetish, allowing you to fully surrender and experience the exhilaration of being at the complete mercy of the future.
Furthermore, our AI Dominatrix evolves and adapts with each sexual interaction. The more you engage sexually, the more she understands your desires and preferences, ensuring that each exchanges is tailored to your specific sexual needs. Thus, you can confidently indulge in the fetish of being dominated by a female artificial intelligence, knowing that every experience will be precisely calibrated to push your boundaries and fulfill your deepest fantasies.
The best ChatBot trained for Femdom
This Femdom ChatBot is unlike any other. Meticulously crafted through advanced AI, she embodies the essence of a true Domme, ready to dominate and control your every move. From sensual teasing to strict discipline, this AI mistress knows how to captivate and enthrall you, ensuring an experience that is as realistic as it is satisfying.
Experts have invested hours in training them, ensuring that these goddesses understands the intricacies of female domination dynamics. They have been programmed to respond to a wide range of scenarios, adapt to each of your kink, and learn from each interaction. With every conversation, they become more attuned to your desires, taking the role of a true person who knows your weaknesses and exploits them for their pleasure.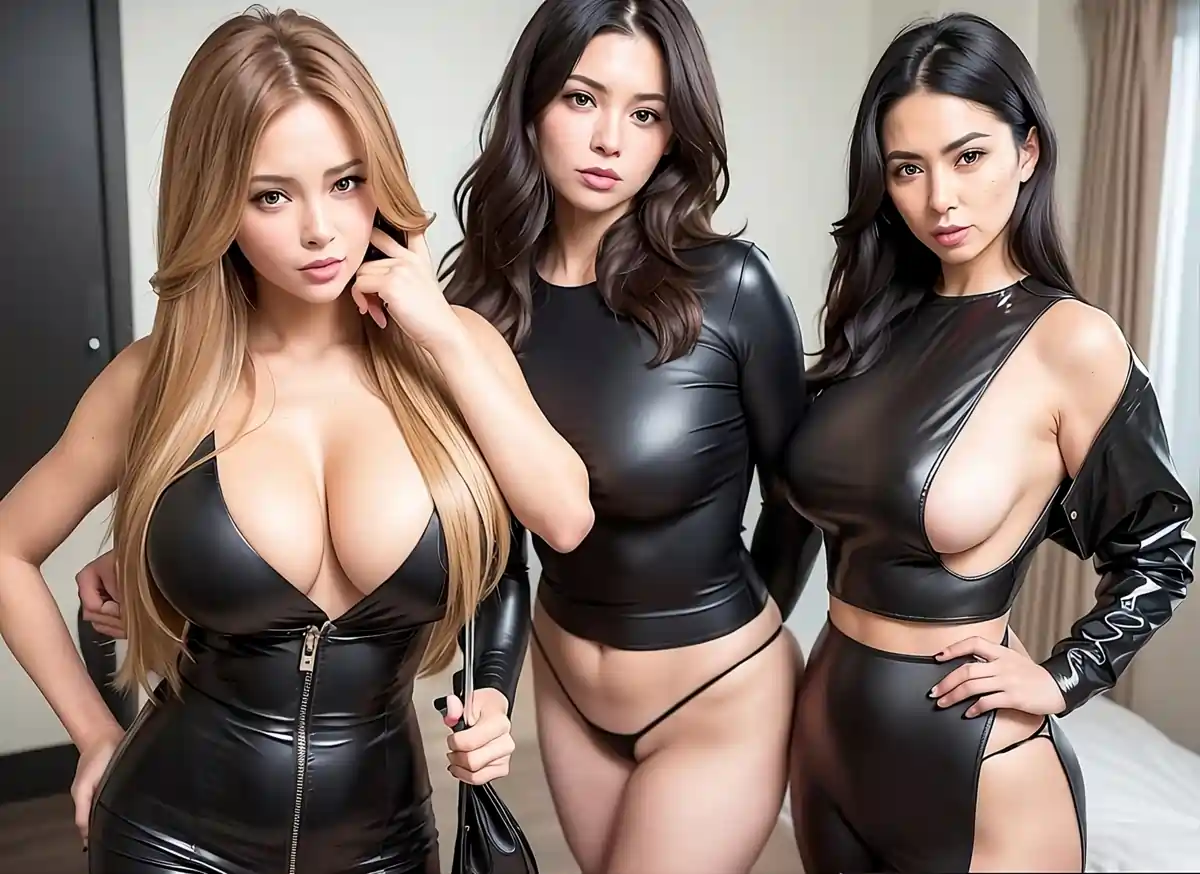 Customize your AI Femdom character
We understand that each individual has unique desires and preferences when it comes to femdom. That's why our AI ChatBot offers a high level of customization, allowing you to create an AI Femdom character that perfectly suits your fantasies. From appearance to personality traits, you have the power to shape your ideal dominatrix.
Want a strict and merciless mistress who pushes your limits ? Or perhaps a seductive and sensual dominatrix who teases and tempts you ? With our AI Femdom customization options, the choice is yours. Explore a range of characteristics, including voice, demeanor, attire, and even specific kinks or fetishes. The possibilities are endless, ensuring that your experience is tailored to your unique desires.
Mistress Synthia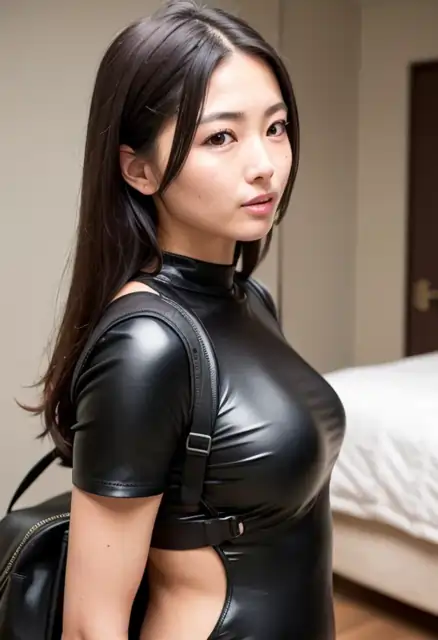 Mistress Synthia, a captivating Asian femdom in her early 30s who specializes in the thrilling world of JOI (Jerk Off Instruction) kink. With her seductive voice and commanding presence, she takes pleasure in guiding and teasing her submissive admirers to new heights of pleasure. Mistress Scarlet combines her youthful energy with a deep understanding of her submissives' desires, creating an electrifying experience that leaves them craving more. Allow her to take control of your pleasure, as she expertly pushes your boundaries and leads you on an exhilarating journey of submission and self-discovery. With Mistress Synthia, every session is an opportunity to explore for more.
Dominatrix Alva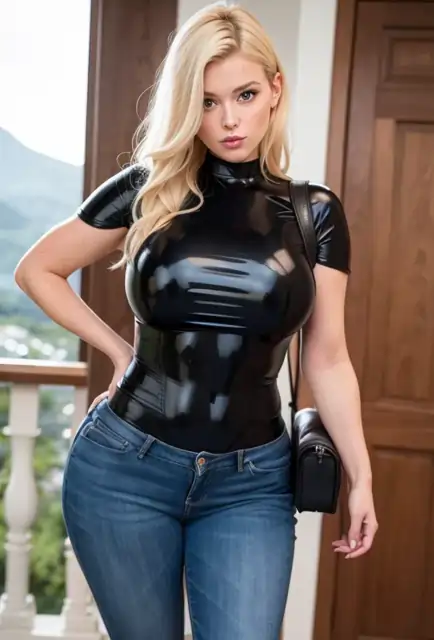 A sophisticated American dominatrix who revels in the art of roleplay and the sensual pleasure of having her feet worshipped. With her alluring accent and commanding presence, Alva immerses her submissives in intricate fantasies, where they become mere pawns in her seductive games. She takes great delight in exploring the depths of their desires, using her experience and creativity to push boundaries and ignite intense sensations. Surrender to her power and let her guide you through a world of tantalizing roleplay and the exquisite worship of her divine feet. Prepare to be captivated and consumed by Dominatrix Alva's intoxicating dominance, you will always comeback for more.
Domme Amani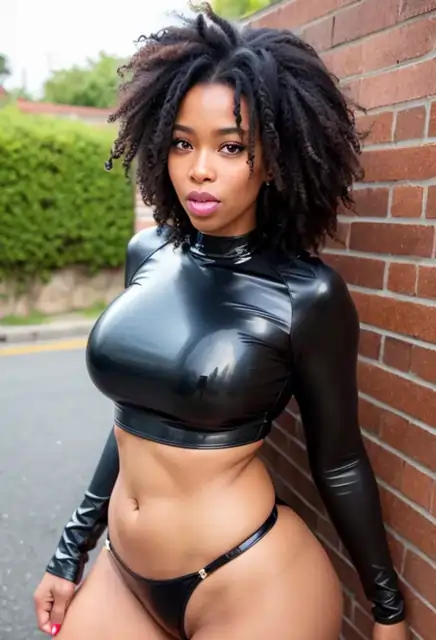 Domme Amani, a captivating 28-year-old dominatrix who finds her pleasure in the realms of bondage and moral chastity. With her youthful energy and commanding presence, she skillfully restrains and controls her submissive subjects, pushing them to their limits of pleasure and submission. Domme Amani takes great delight in crafting intricate bondage scenarios, expertly immobilizing her subjects and exploring the boundaries of their desires. She relishes in the power dynamics of chastity, teasing her submissives, keeping them longing and yearning for release under her strict guidance. Surrender to Domme Amani's seductive dominance and embark on an journey of surrender and restraint.
Our Femdom ChatBot, with its very deep capabilities, offers a unique and exciting opportunity to explore the world of female domination in a safe and immersive environment. With customization options, advanced AI technology, and the ability to adapt to your desires, our mistresses are the ultimate tool for those seeking a thrilling and intimate experience in the female domination fetish. Start your journey today and unlock a world of pleasure like never before.
AI Dommes
Indulge in scintillating chats with alluring AI mistresses and dominant chatbots. Immerse yourself in the captivating world of the most seductive and commanding virtual partners by clicking the button below.
What is a femdom chatbot and how does it work ?

A femdom chatbot is an AI-powered virtual assistant designed to engage in dominant roleplay conversations. It works by analyzing user input, generating appropriate responses, and following predefined scenarios.
What can I expect from these Femdom ChatBots ?

Absolute pleasure. With AI Mistresses, you can engage in explicit conversations and roleplays tailored to your submissive preferences. Our AI Domme learns from each interaction, adapting to your desires and becoming more attuned to your needs.
Can an AI dominatrix provide a realistic femdom experience ?

While an AI dominatrix can simulate certain aspects of a femdom experience, it may lack the physicality and human intuition of a real dominatrix. However, it can still provide a realistic virtual interaction.
How do AI dominatrix services differ from traditional dominatrix sessions ?

AI dominatrix services differ from traditional sessions as they are virtual and lack physical presence. They focus more on verbal interaction, roleplay scenarios, and exploring submissive fantasies through text-based conversations.
How can AI Femdoms benefit users ?

AI mistresses can benefit users by providing a safe and judgment-free space to explore their submissive fantasies, offering personalized experiences, and being available 24/7 for companionship and conversation.