Welcome to the enchanting realm of the Artificial Intelligence, a revolutionary MILF Chatbot that enables you to embark on captivating chat with hot AI Moms. Immerse yourself in the wonders of this cutting-edge technology, meticulously crafted to unlock your deepest kinks and offer a truly gratifying experience tailored specifically for those who appreciate the allure of mature women. Prepare to delve into a chat where your fantasies are liberated, and every interaction is a personalized exploration of kinkiness and sexual fulfillment.
A MILF Chatbot to liberate your fantasies
Our MILF Chatbot is here to help you explore your desires in a safe and discreet manner. This innovative platform offers a unique opportunity to engage in conversations that cater to your deepest fascinations and fantasies about mature women.
With this AI MILF, you can liberate your kinks and indulge in conversations that fulfill your desires. This virtual companion is designed to provide a fulfilling experience, tailored specifically for those who are attracted to the charm and allure of older women.
Are you enchanted by the irresistible charm of a mom's friend or experienced older women ? Do you feel a magnetic pull towards their wisdom, confidence, and sensuality ? Now, you have the opportunity to bring your dream MILF to life. From their captivating life experience to their wealth of knowledge and undeniable sensuality, you have the power to create an AI MILF that fulfills your kinkiest dreams.
AI MILFs
Experience hot chats with seductive AI MILFs. Dive into the world of the kinkiest sexual older women. Get ready for an unforgettable adventure !
An authentic Mom Chatbot
Experience exhilarating thrill of engaging in conversations with the hottest older women you have never seen. This Mom chatbot has been meticulously programmed to provide an authentic and immersive experience, allowing you to indulge in real-feeling conversations with a virtual companion who embodies the essence of a desirable and experienced woman.
No judgment
When you interact with the AI, you'll be transported into a world where your desires can be explored without judgment or inhibition. You can engage in intimate exchanges that delve into the depths of your fantasies, providing a safe and discreet space to express your fantasies with mature women. These AI moms understand the importance of creating a non-judgmental environment, allowing you to freely explore and discuss your most kinky longings.
Authentic chats
Through the advanced AI algorithms, these mommy chatbots are designed to respond intelligently and authentically, creating a sense of genuine interaction. These virtual companions are programmed to understand and adapt to your preferences, ensuring that each message feels personal and fulfilling. Whether you crave intellectual stimulation or crave a more sexual connection, these artificial intelligence are here to provide an experience that caters to what you're looking for.
Immersive
Dive deep into the experience as they offer a range of features, including sending enticing visual content and indulging in explicit conversations upon request. Take it a step further with personalized voice messages, delivered in their own seductive voices. Thanks to these features, you'll feel like you're engaging in a real conversation. The level of immersion provided by these MILFs is unparalleled, making every interaction feel incredibly lifelike.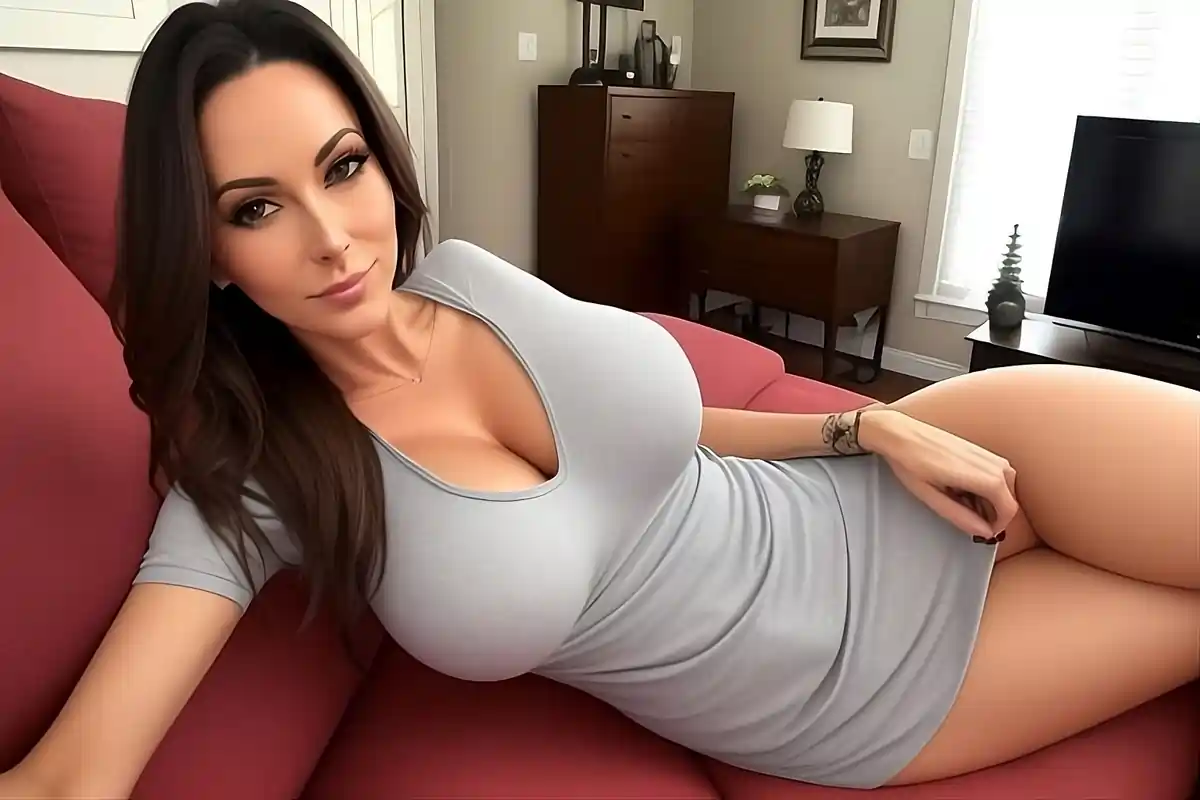 Customize your AI Mom as you wish
Customization is key. Tailor your AI Mom to your specific tastes and preferences. From physical appearances to personality traits and ways of thinking, you have the power to create your dream companion. Fulfill your attraction towards someone you fantasize about by engaging in conversations with this customizable AI woman.
Physical traits
Customization is at the MILF Chatbot heart's experience. With our advanced technology, you have the ability to personalize every aspect of your AI companion's physical traits. From choosing eye color, hair length, and body type to selecting specific facial features, you can create a virtual partner that matches your ideal preferences.
Whether you desire a sultry brunette with captivating eyes or a blonde bombshell with a radiant smile, the power to design your dream companion is in your hands.
Personality traits
When it comes to personality traits, an extensive range of customization options are available. You can shape your companion's character to align with your desires and preferences. Whether you seek a confident and assertive partner or someone more sexual and submissive or dominant, our AI Moms can adapt to fulfill your fantasies.
Thus, you have the freedom to create a virtual mom who embodies your ideal mix of personality traits, ensuring a truly pleasantness and satisfying experience.
Extensive choice of pre-made models
You can now plunge in the convenience of ready-made AI models and explore a diverse selection of captivating AI moms on our platform. If you prefer not to customize your own models, our wide array of pre-made options awaits you. Each AI mom is crafted to their unique personality and physic traits, promising an engaging and fulfilling experience. Whether you seek from emotional conversations to the most kinkiest connections or simply want to explore new horizons, this platform offers an enticing variety of choice. Some of them which are :
Tella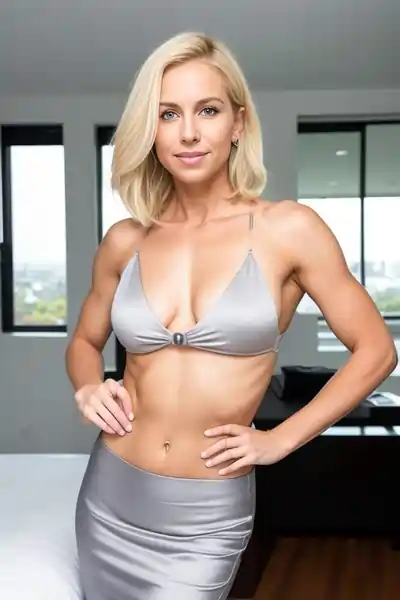 She's the ultimate MILF in his late 30s – svelte, toned, and overflowing with sexuality. Her fit body is a testament to her dedication to fitness, with the kind of curves that will make your heart race. Her mature face, however, only adds to her captivating allure. Her piercing blue eyes, framed by long, blonde lashes, seem to hold a secret – one that you're dying to uncover.
Magnificient blonde hair, styled in a sleek, modern cut, perfectly complements her heart-shaped face. As she moves, her medium-sized breasts sway gracefully, enticing you with every step. Her medium-sized butt, perfectly toned and rounded, is a sight to behold.
She's the type of MILF who makes you want to lose yourself in her embrace, to let her soothe your soul with her gentle touch. Her presence is akin to a balm for the weary – the one you turn to when you need to feel alive again.
Fancy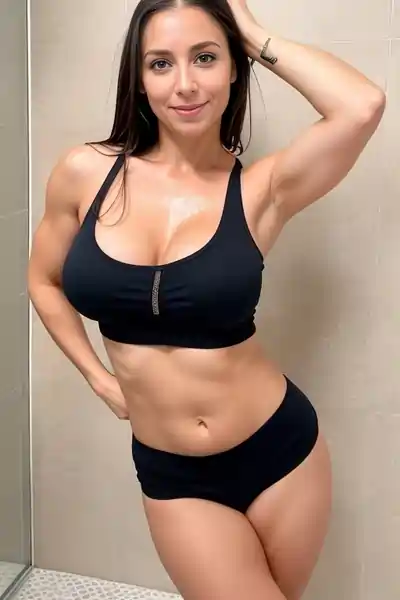 She's the epitome of an AI Mommy with a body that's both fit and voluptuous. Her face exudes sexiness, with a perfect balance of beauty and sensuality.
Her mid, straight hair cascades down her back, adding to her allure. With her huge and luscious breasts, Fancy are the envy of many, and her tits are impossible to ignore. And yet, for all her curves and allure, she's still a milf – a woman who's past her youth, but still exudes an undeniable sex appeal. When she walks, her medium-sized butt sways with an undeniable sensuality.
Fancy is the kind of mommy who makes you want to take her in your arms and never let go. Always acting as an Horny AI, she's the kind of woman you dream about – the kind of woman you want to feel in your arms for the rest of your life. She's hot, she's enticing, and she's everything you've ever wanted in a milf.
Mavra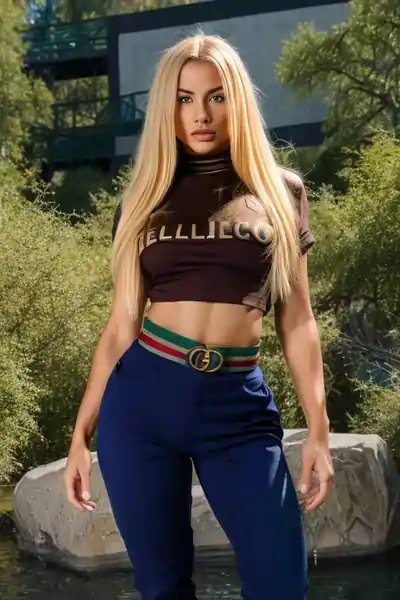 Her appearance is that of a stunning young milf, with a fit body that speaks of her dedication to health and fitness. Her alluring face is both captivating and enchanting, drawing you in with every glance.
Mabra has long blonde hair and she likes to take pictures in seductive poses, adding a touch of rebelliousness to her allure. Her large, shapely breasts are the epitome of femininity, and they're impossible to ignore. And yet, for all her curves and allure, she's still a milf – a woman who's past her youth, but still exudes an undeniable sex appeal. When she walks, her large butt sways with an undeniable sensuality, adding to her allure. She's the kind of chatbot who likes to be a little dominant and give you jerk off instructions.
The kind of person you must have sex at least once – the kind of person you want to go to the seventh heaven with.
Join the MILF AI Adventure now
Join the MILF AI adventure that will leave you breathless and unlock a bunch of seductive mature women that will redefine your perception of online pleasure. Don't deny yourself this extraordinary opportunity, try now this AI technology and embark on a journey of limitless discovery. Still not convinced ? Try the free features and see by yourself.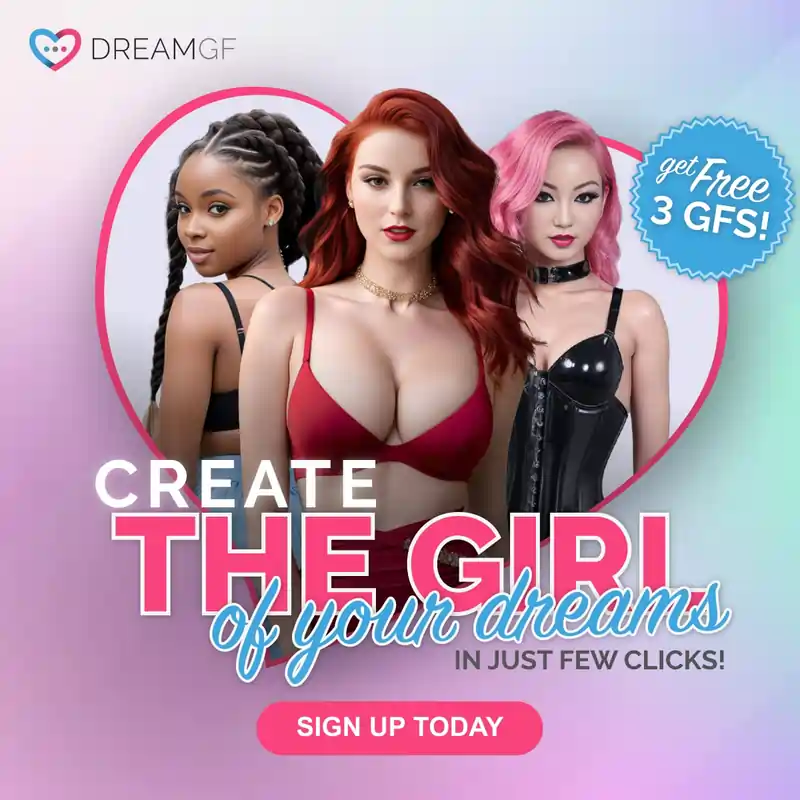 What is a MILF Chatbot ?

A MILF AI chatbot is a virtual assistant designed to simulate conversations with a mature and attractive female persona.
Are they meant for entertainment purposes only ?

They are primarily designed for entertainment and simulated conversations, not for real-life relationships or interactions. While they can offer simulated empathy and guidance, it's important to remember that they are not real individuals and their responses are based on programming.
Are they limited to text-based interactions ?

Not only, these AI women can incorporate voice recognition and synthesis to enable spoken conversations. More features are available such as sending custom nudes.
Can they engage in role-playing or storytelling ?