The 10 most popular Chaturbate categories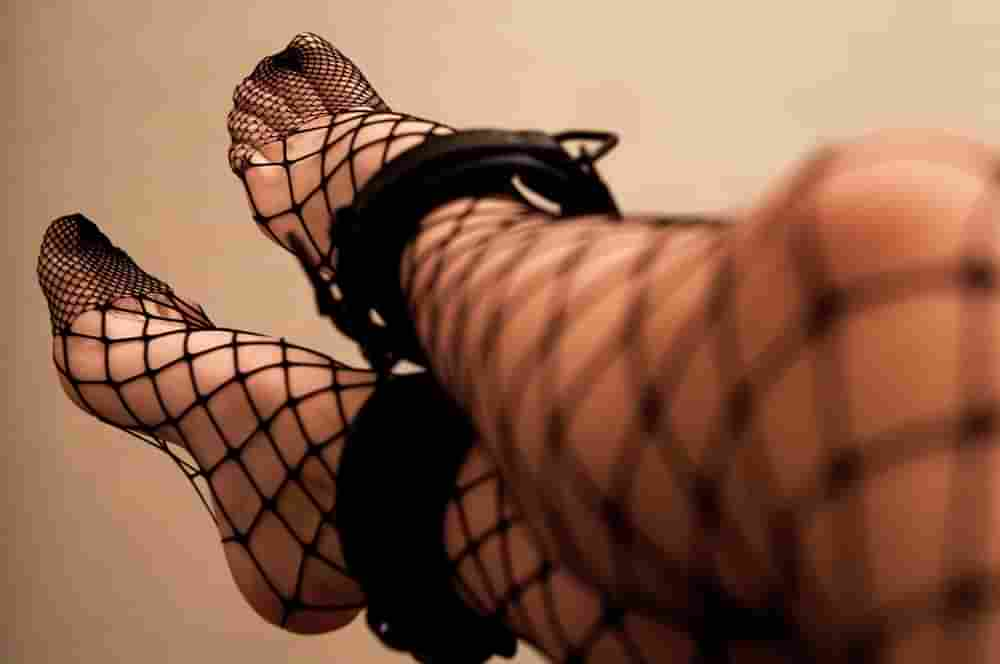 Chaturbate is a live webcam platform where individuals can broadcast themselves to a global audience. It has gained significant popularity in recent years, with millions of users around the world. One of the standout features of this website is the ability to use tags to categorize NSFW Cams. These tags help viewers find content they are interested in a quick time. In this article, we will discuss the top 10 most popular categories on Chaturbate.
What is a tag on Chaturbate ?
In Chaturbate, there are a plethora of hashtags that may be used in a variety of ways. Users may look up particular fetishes or actions they want to watch. For example, if someone is interested in BDSM, they may search for relevant information using the #BDSM category. Users may also search for certain behaviors or roles like #missionary, #reverse cowgirl, or #doggystyle. Also, models employ hashtags to assist the user in their search. A model may, for instance, add the hashtags #Milf, #blonde, or #ass in their profile to draw viewers who are searching for that specific trait or category.
Another way Chaturbate categories are used on the site is to promote models in the same niche. For instance, if a user likes a particular cam model, they can use the model's hashtag to find other models who offer similar content. This way, users can discover new models and performances they may like.
Tags feature is also beneficial to models. It allows them to connect with users who are interested in their niche. When a user searches for a specific hashtag, they will see all the models who have used that hashtag. This way, models can reach a larger audience and increase their chances of getting more viewers.
The 10 most viewed Chaturbate tags
In this article, we will dive into the most popular Chaturbate tags that attract a significant number of online viewers. It is worth noting that some tags have more broadcasting models than actual viewers. Therefore, we will focus on the tags that have a higher number of users who actively engage with the content.
Lovense
The #Lovense tag is among the most popular on the site. Lovense is a brand of sex toys that can be controlled via Bluetooth. When broadcasters use this tag, they typically have a Lovense toy inserted and allow viewers to control it with tips. This tag has become incredibly popular due to the interactive nature of the content. It allows viewers to engage with broadcasters in a unique way and is very popular among cam models, making #Lovense one of the most popular tags out there.
Cumshow
Cumshow is another really popular Chaturbate category. Both male and female performers on the site employ this tag, which commonly entails broadcasters engaging in a sexual act that usually ends in an orgasm. When the orgasm approaches, the performer will generally begin to generate suspense by edging or postponing their climax, which may heighten both the performer's and the audience's sensation of anticipation. To urge the broadcaster to perform the show or extend it, viewers can tip. The fact that this adult cam site's most graphic and sexual show falls under this classification explains why it has stayed so popular.
Teen
#Teen is of one the most popular tag on adult cam sites. This tag is meant for adult performers who are young and in their teen years, typically ranging from 18 to 19 years old. When you click on #Teen tag , you will be presented with an amazing selection of young and attractive performers who are ready to showcase their talents and fulfill your fantasies.
The #Teen tag is incredibly diverse, offering a wide range of performers with different backgrounds, interests, and body types. Some of the performers on this tag might be college students who are exploring their sexuality while others may have been camming for a while, honing their craft and building up their fanbase. Chaturbate has strict rules around the content that can be streamed, and all performers in the #Teen tag are over 18 years of age. They also go through a thorough screening process to ensure they are who they say they are and are of legal age.
Squirt
Squirting is a highly sought-after performance on our platform, with the #Squirt tag being the most popular tag associated with it. This tag refers to the act of female ejaculation, also known as squirting. For those unfamiliar, squirting is the release of fluid from the female urethra during arousal or stimulation. Broadcasters who possess the skill of squirting tend to attract a significantly larger audience, and utilizing the #Squirt tag allows them to be easily discovered by viewers.
Performers who use the #squirt tag are often experienced in the art of squirting and use various techniques to stimulate themselves and produce the fluid. Some performers use G-spot massage or use sex toys like dildos or vibrators to achieve squirting.
Viewers who search for the #squirt tag are typically interested in watching female performers who can squirt. They are drawn to the excitement and spectacle of seeing a woman ejaculate and often tip performers generously to see them squirt. Some viewers even request specific positions or techniques that they believe will increase the likelihood of a performer squirting.
Anal
The #Anal tag is widely used by models. It is associated with shows where broadcasters engage in anal sex acts, usually with themselves or a partner. These anal shows are popular, and this tag allows fans to find broadcasts that match their interests. Broadcasters who use this tag tend to have a considerable following.
Feet
The #feen hashtag is used to describe shows that involve foot fetishism. Foot fetishes are surprisingly common, and many users find them to be a turn-on. Models who use the #feen tag are sometimes wearing stockings or heels and will often interact with viewers who have a foot fetish.
To elaborate further, foot fetishism is a type of sexual attraction that involves a fascination with feet. It can manifest in various ways, such as a desire to touch, smell, or lick feet. The #feen hashtag is a way for individuals who share this interest to connect with models who are willing to cater to their desires.
Big boobs
Finally, the #Bigboobs tag is among the most popular on the site. Many viewers are drawn to women with large breasts, and this tag allows them to identify broadcasters with this feature. The tag makes it much easier to find content that they find appealing. With many broadcasters using the #Bigboobs tag, it's no surprise that it remains a fan favourite.
Big ass
People love big boobs and… big asses. This Chaturbate popular category describes models who have an impressive rear end, which is highly appreciated by viewers. The #bigass tag is highly detailed and presents a unique experience for the audience.
A very particular hashtag, the #bigass category, caters to those who enjoy big, luscious buttocks. It features models with a range of physique shapes, but they all have curves on the back. This tag is perfect for anyone who enjoys seeing models twerk, shake their booty, or engage in any other motion that draws attention to their butts. Models who use the #bigass hashtag are also very diverse in terms of their colors and ethnicities. No matter what your preferences are, there is something for everyone thanks to the platform's diversity. Apart from revealing more than just their buttocks, models that utilize the hashtag #bigass generate amazing material. They are masters at tease and seduction, utilizing their huge derriere to entice their audience.
Asian
One of the most popular tags on the site is the "Asian" tag, which refers to performers of Asian descent. This category is a way for asian performers to showcase their unique beauty, culture, and talents. When you browse the Asian tag, you will find a diverse array of performers from different Asian countries and backgrounds. Some performers may be more westernized in their appearance and behavior, while others may embrace their cultural traditions and offer shows that reflect their heritage. Among the performers, you will find young and old, skinny and curvy, studious and wild.
In conclusion, Chaturbate has become well known for its dynamic webcam platform, and the use of tags has been instrumental to its success. Some of these hashtags which are the most popular on the platform also correlates with the ones requested by users to models, and each provides unique content for viewers with various interests. The use of tags has undoubtedly helped put the focus on the content, allowing broadcasters to gain a following and provide spectacular shows. This website remains a popular platform for adult content, and overall, this feature adds excitement and fun to the platform.