How to deactivate a Chaturbate account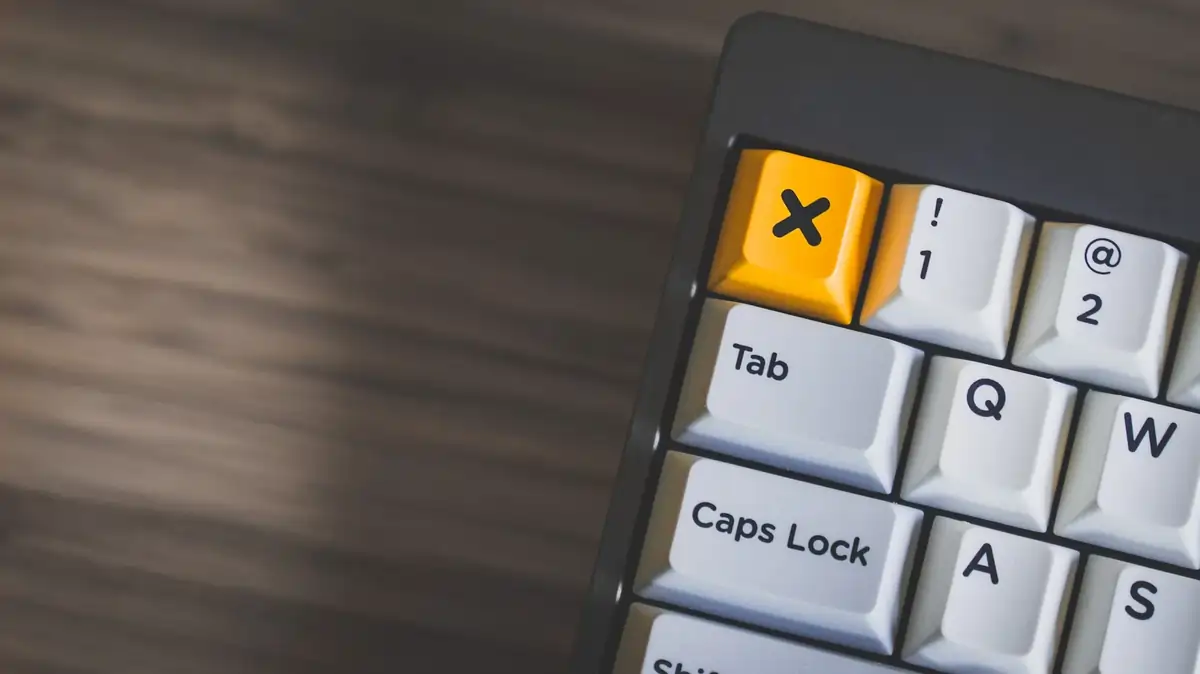 Chaturbate is a popular live streaming platform where users can interact with models through text chat or by tipping them with tokens. While many people enjoy using the platform, there may come a time when you want to deactivate your account for personal reasons. Whether you're concerned about privacy and security, want to take a break from the platform, or need to step away from Chaturbate for work or personal reasons, it's important to understand the account deactivation process and what happens to your content and personal information when you leave the platform. In this article, we'll explore the steps you need to take to deactivate your Chaturbate account, as well as important considerations and tips for reactivating your account if you change your mind.
Delete and Deactivate account differences
Deactivating and deleting an account are two different processes that are commonly used by users of various online platforms, social media networks, and Chaturbate. The primary difference between deactivating and deleting an account is that deactivating an account means the user's account is no longer visible on the platform but still exists, while deleting an account means that the user's entire account and all its associated data are permanently removed from the platform.
Deactivation
When a user deactivates their account, the account is temporarily disabled, and the content and information associated with the account are hidden from other users. This means that the user may reactivate their account within a short period of time, and all the information will be restored as it was before deactivation. During the deactivation period, the user's account will not be visible to other users, and therefore, no one can access or interact with any information or content from the account.
This option of deactivating your account instead of permanently deleting it can be beneficial for users who are unsure about their decision to leave the platform. It allows them to take a break and come back later if they change their mind. Additionally, deactivating your account may also be useful for users who want to take a break from the platform but do not want to lose their followers or content.
Deletion
On the other hand, deleting an account means that the user's account and all associated data are permanently removed from the platform, according to their privacy policy. This means that the user will lose all their information, data, and content, and it cannot be recovered once it is deleted. Deleting an account is a permanent decision, and it cannot be undone. All the data, photos, and videos will be removed, and the account will be unrecoverable.
In summary, the difference between deactivating and deleting an account is that deactivating is a temporary suspension of the account where the account becomes invisible but can be reactivated at any given time. In contrast, deleting an account is permanent, and all associated data, pictures, and videos will not be recoverable from their main system. It is essential to understand the difference between these two processes before making any decisions, as it could have irreversible consequences.
Reasons for deactivating a Chaturbate account
Deactivating a Chaturbate account can be a difficult decision, but it is one that should be made with careful consideration. Whether you are concerned about, time constraints, personal reasons or whatever would lead you to deactivate your account, it is important to prioritize your own well-being and do what is best for you. There are several reasons why someone may choose to disable their account.
Interference with personal relationships or work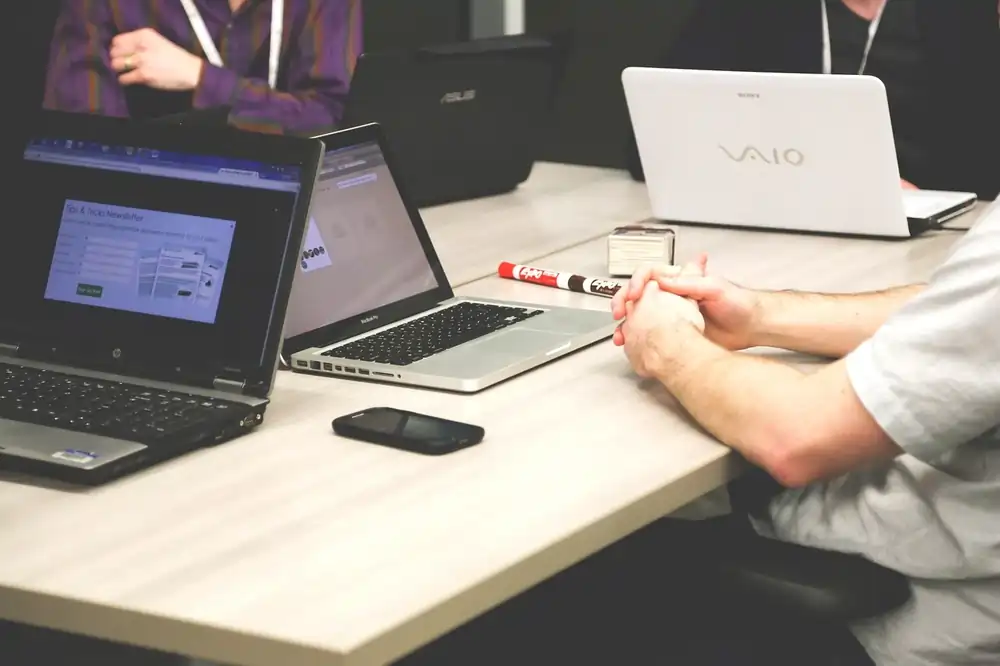 Interference with personal relationships or work due to Chaturbate can have significant negative consequences. When individuals become addicted to the platform, they may neglect important obligations such as work, personal relationships and self-care. This can lead to a deterioration in their physical and mental health, as well as damage to their professional reputation. It may be difficult for individuals to realize that their Chaturbate habits are out of control, but whenever they decide to do so, setting clear boundaries or deactivating the account for a short period of time may be a viable way to address the issue.
Desire to take a break from using the platform
It is not uncommon for users on Chaturbate to feel the need to take a break from using the platform. This may be due to a multitude of reasons, including personal struggles, burnout or feeling overwhelmed. It is important for these individuals to prioritize their mental health and well-being above all else. By taking time off from users performing on Chaturbate, models can refocus and recharge so that when they return, they can provide their audience with the best version of themselves.
Time constraint
Maintaining a user account can be time-consuming, especially if you are trying to devote your time to other occupations. If you find that you no longer have the time or energy to spend time on the platform for a while, deactivating it may be a wise decision.
Important things to consider before
Deactivating will disable it for a short period of time before it gets deleted, just to let you time decide if you definitely want to delete your account or just take a break from the platform. Additionally, there are various various facts you must consider prior to deactivating your account on this platform.
Tokens
Disabling your account will result in the removal of your balance, and you will lose all of your tokens. It is important to note that this action is irreversible and cannot be undone.
Followers
This action will result in the removal of your follower counts, and you will lose all the users and models who are currently following you.
Verification
This will also process the removal of your age verification, if you have passed it. If you ever decide to create a new account in the future, you will need to complete the verification process once again.
User reputation
If you choose to begin the deactivation process, it's crucial to understand that your reputation will be forfeited, and models may not be able to identify you with your new account if you ever decide to create one. It's important to consider the potential consequences before making this decision.
Step-by-step guide to disabling a Chaturbate account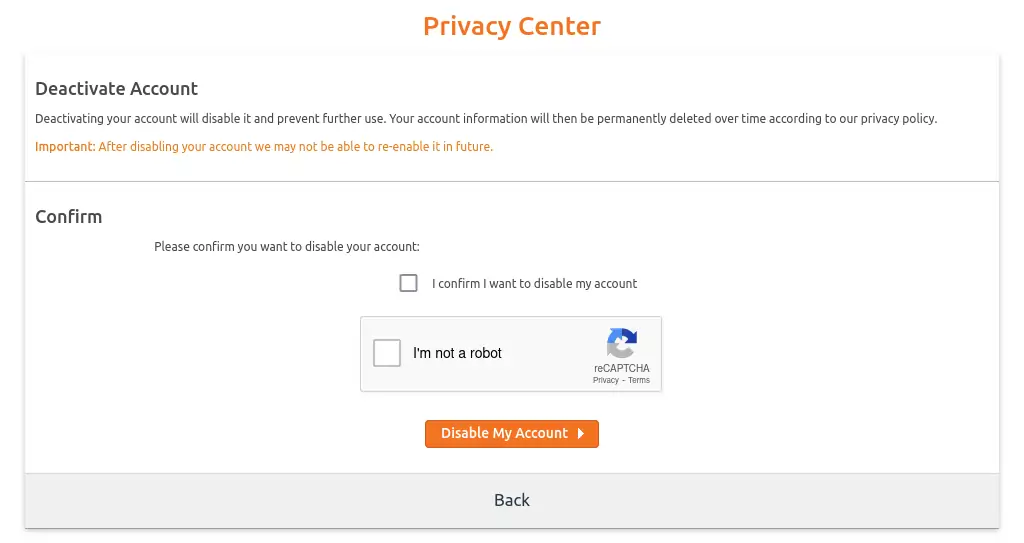 Here are the steps to deactivate your Chaturbate account :
Log in to your Chaturbate account.
Click on the "Disable Account" link located at the bottom of the page.
Check the "I confirm I want to disable my account"
Complete the captcha
Click on the "Disable My Account" button.
It is important to note that once your account is disabled, it may not be recovered. Therefore, it is recommended to download any important information or content before proceeding with the deactivation process.
How to reactivate a deactivated Chaturbate account
Chaturbate does not offer any official means to reactivate a deactivated account. This is due to the fact that deactivated accounts are permanently deleted shortly after deactivation. However, there is a potential solution to reactivate a disabled account. By contacting Chaturbate immediately after the deactivation process, you increase your chances of reactivation. It is important to act quickly in order to increase the likelihood of success. If you've decided to deactivate your account, but then wish to use it again, you can still register for a new one.