Chaturbate Support : 5 Ways to contact them
Chaturbate is an online destination for performers that offer a way to display their abilities and engage sexually with viewers. As with any online platform, technical issues and other concerns may arise, and Chaturbate has a support system in place to address these issues.
Chaturbate's support system includes a comprehensive FAQ website that covers a wide range of topics, including account management, broadcasting, and payment processing. This subdomain is regularly updated to ensure that users have access to the most up-to-date information. Occasionally, a FAQ section fails to provide sufficient answers to your inquiries and contacting support becomes necessary, particularly when inquiring about the motives of a denied verification process, for example.
How to contact Chaturbate support officially
Chaturbate offers several official channels for contacting their support team. In this article, we will review each of these channels and explain which one is best suited for different types of inquiries.
Whether you have a question about your account, need technical assistance, or want to report a violation of the site's policies, the platform has a dedicated team of professionals ready to assist you. By choosing the right contact method, you can ensure that your inquiry is handled promptly and efficiently. In any case, we highly recommend providing as much detail as possible in your email to ensure a prompt and accurate response from their side. Let's take a closer look at how you can get in touch with Chaturbate's support team.
Submit a ticket
To receive assistance from Chaturbate support, you can submit a ticket. You have the option to select either general inquiries or DMCA to request a take down of your protected content on your behalf.
Send an email
To contact Chaturbate support, you may send an email to the appropriate email address based on your specific request. Below are the various email addresses available:
Phone number
It is important to remember that this phone assistance will process solely billing inquiries. In case you have any other questions or concerns, please consider exploring alternative options for getting in touch.
Toll-Free : (877) 338-7068
Toll-Free: (800) 380-5793
United Kingdom : +44 (0) 1227 647120
International: +1 (954) 453-4141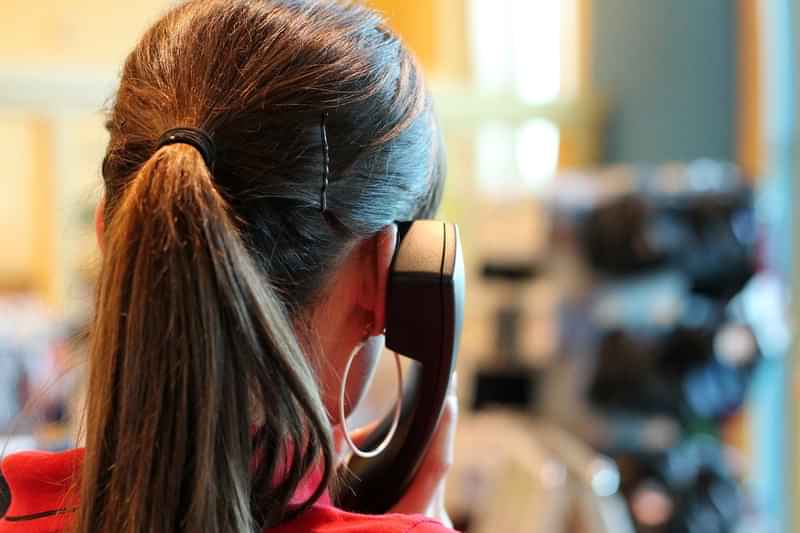 Live chat
Despite today's date, a live chat option from Chaturbate has yet to appear.
Unofficial ways to reach Chaturbate
Social networks
Chaturbate also has a dedicated Twitter account (@Chaturbate) that users can follow for updates and announcements. The account is regularly monitored, and users can send direct messages to the support team for assistance. However, receiving an answer from this channel is not guaranteed.
Register on forums
You may have experienced that the Chaturbate support system is not very responsive and fails to answer your queries. However, by reaching out to a real representative from Chaturbate, you can increase your chances of receiving a satisfactory response. Therefore, you could turn to a representative who can provide a personalized and efficient support.
Chaturbate representatives frequently participate in online forums, including Ambercutie.com. It is not uncommon to find them engaging with users and providing valuable insights into the platform's features and functionality. Their presence on these forums is a testament to Chaturbate's commitment to fostering a strong community and providing exceptional customer support.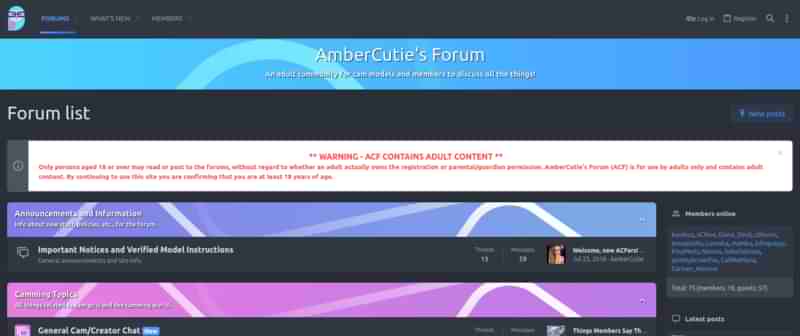 Punker Barbie is a valued member of the Chaturbate team and is available to assist with any inquiries you may have. She is an active participant on the Ambercutie forum and strives to provide prompt and efficient responses to all queries. To receive assistance, simply register on this forum and post your concern in the appropriate category. Be sure to tag @punker barbie in your topic message to ensure she is notified of your inquiry.
Tips for receiving a prompt response
Chaturbate support may take some time to respond, but it is important to remain patient. By following these few tips, you can increase your chances of receiving a timely and satisfactory response. Here are some tips to help you receive a quick response from their team :
Provide detailed information : When submitting a support ticket, ensure that you provide as much information as possible about the issue you are experiencing. This will help the support team understand the problem and provide a solution quickly.
Use proper grammar and spelling : It is crucial to use proper grammar and spelling when communicating with Chaturbate support. This will help them understand your message clearly and respond promptly.
Be polite and professional : Remember to be polite and professional when communicating with their support.
Check your email regularly : Their support will respond to your ticket via email. Therefore, it is essential to check your inbox regularly to avoid missing any updates or solutions.
Do not harass them : Sending multiple messages in a row will only serve to increase delay. This approach will also negatively impact the likelihood of receiving a prompt response to your inquiry. Therefore, it is advisable to exercise patience and avoid inundating their inbox with excessive messages. By doing so, you increase the chances of receiving a timely and satisfactory response..
Overall, Chaturbate's support system is designed to provide users with the assistance they need to ensure a smooth and enjoyable experience on the platform. Whether you're a performer or a viewer, you can rest assured that Chaturbate has your back.