What is the pink sex toy girls use in cams ?
Camming is an increasingly popular job and more and more people enjoy spending time in the company of naked girls live. People go to live cam sites for a variety of reasons. Some just want to spend time chatting with models, sharing their interest and having a good time with strangers, while others log on to platforms for sexual purposes. And if you're a regular at nude cams or have ever had the opportunity to take a look on Stripchat or Chaturbate, you've probably already noticed one thing. This small sex toy inserted in girls vagina with a tail. And this is a question that has often come back and which deserves an answer: what is this pink sex toy with the tail women use in cams ? Whether you are a cam girl, a viewer, or just curious about these toys, you will find this article informative and insightful.
What is the pink dildo in cam girls pussy ?
If you have yet to visit a cam site like on Chaturbate and Stripchat, it's possible that you haven't laid eyes on the infamous pink dildo. However, for those who frequent HornyChats and find themselves pondering this very question, fear not – we've got you covered. Cam girls use a variety of pink dildos, but there's one really famous, and we're here to highlight the 2 most popular sextoys with a tail they use for you.
Lovense Lush
The Lovense Lush is undoubtedly the most popular toy among chicks on Stripchat. Lovense is a renowned brand in the industry, and their claim to fame is the Lovense Lush. This innovative toy is a favorite among webcam performers, as it can be controlled directly through webcam sites like Chaturbate, directly through the user web interface.
The Lovense Lush is a small, pink dildo with a tail that reacts to the sound of tips sent by viewers. As viewers send tokens to a model's chat room, the toy responds by vibrating more or less strongly, depending on the number of tokens sent. This feature adds an exciting element to the performance, making it more interactive and engaging for both the model and the viewer. This toy can also be used through it's smartphone application and offer many various and rich features such as custom vibration patterns.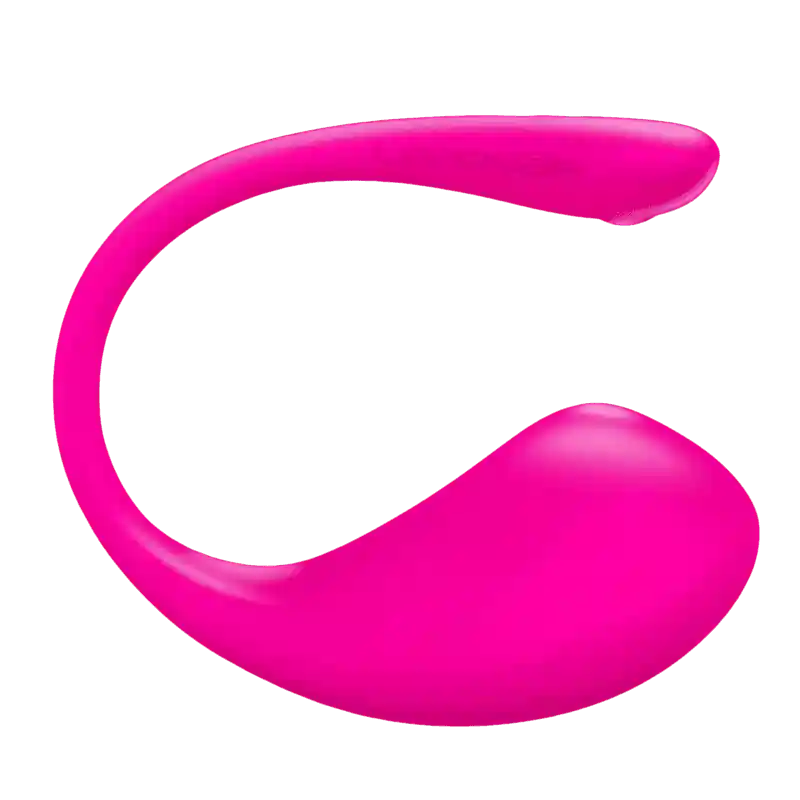 The bulbous portion of this product is specifically designed to fit comfortably inside a cam girl's pussy during her live shows, while the small tail remains outside connected wireless to a computer or smartphone. Made entirely of silicone, this product is incredibly soft to the touch and comfortable to wear with lubricant. While it is often used by cam boys, it is recommended primarily for cam girls due to its unique shape. At a price point of approximately $90, it may not be as financially accessible as its direct competitors.
Overall, the Lovense Lush is a game-changer in the world of online sex. Its unique features and user-friendly design make it a must-have for anyone in the industry. Lovense has truly outdone themselves with this innovative and exciting toy. As such, it is not uncommon to spot many of these vibrant pink toys featured in cam girl videos.
The Lovense Lush is also a popular choice for couples in long distance relationships. When physical intimacy is not possible, this little pink toy with its tail can be a great solution to keep the spark alive. With remote capabilities, a partner can make their girlfriend's toy vibrate no matter where they are, as long as they have an internet connection. This feature allows for a unique and exciting way to connect intimately, even when miles apart.
For the story side, Lovense is a sex toy brand founded in 2009. The primary purpose of this object was to alleviate the lack of one's partner during long distance relationships. Working with most chat rooms, great interest has emerged and the brand continues to grow by becoming the pioneer of the sex toy for cammers. Over the years, the brand has released other models such as vibrating butt plugs which are more suited to cam boys.
OhMiBod Esca
OhMiBod Esca is, like the Lovense Lush, a pink dildo widely used for distance sex and on cam sites. Although less popular, it has succeeded in conquering his mark with cam performers. It is also used with long distance relationship couples who wish to maintain a closer relationship while being geographically far away. More affordable than its competitor, it is around $30.
It retains the same functions as the Lovense Lush, including remote vibrations, vibration intensity, reacts to the sound of tokens sent by viewers, etc.
OhMiBod is an American company that manufactures sex toys, based in New Hampshire, USA. Its name has been used as a collective reference to a range of remote-controlled vibrating sex toys.
Understanding why cam girls prefer a pink toy during their webcam performances might make you curious about exploring the realm of Lovense webcams. These virtual spaces offer a unique and interactive experience, allowing you to engage with performers in real-time. With the Lovense toy, you can control the intensity and duration of the vibrations, creating a personalized and intimate encounter. Don't miss out on the opportunity to indulge in this exciting and innovative form of adult entertainment.
Feel free to browse through our cam girls category and indulge in the pleasure of real-time entertainment with Lovense webcams. Alternatively, if you're interested in becoming a cam girl and adding some excitement to your life, we offer a variety of delightful webcam articles to enhance your cam experience.