Banned on Chaturbate : The full guide for models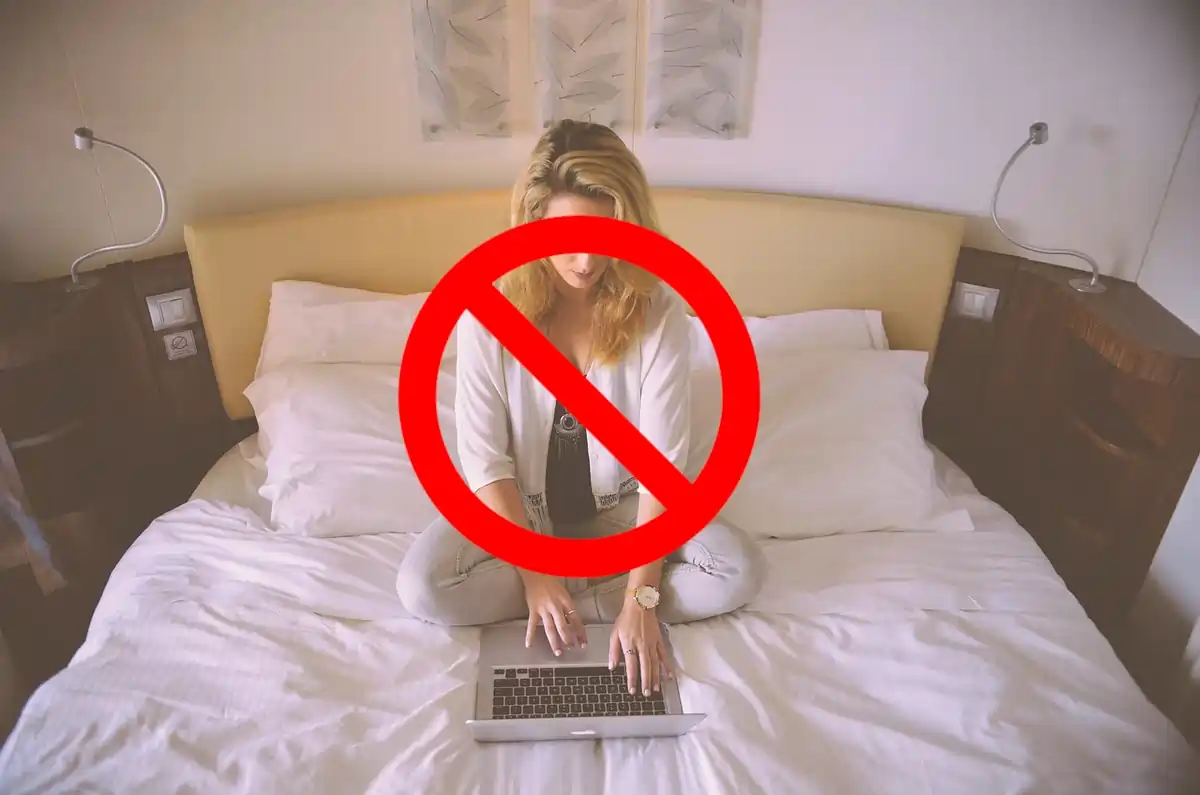 Chaturbate is an adult entertainment website that allows users to watch live streams of people performing sexual acts. This is the most popular website to watch live sex cams. By purchasing tokens, people can reward and show attention to favorite models. While the platform encourages creativity and self-expression, it also enforces strict community guidelines to ensure the safety and comfort of its users. Unfortunately, there are situations where users might find themselves barred from accessing their account without understanding the cause of it, whereas some others may simply break the rules and face a permanent suspension. In this article, we'll explore the reasons why a Chaturbate room may be banned, what to do if it happens to you, and how to avoid getting banned in the first place.
Understanding banned chat rooms on Chaturbate
What is a banned chat room ?
A banned room on Chaturbate is a performer's chat room that has been suspended due to a violation of the platform's rules and policies. When a room is banned, the performer is denied access to their account, and the room is no longer visible to the public. Sometimes, there have been cases of rooms being inexplicably suspended.
What happens when a room is banned ?
When a room is banned on Chaturbate, models typically discovers their ban status upon logging into the website without prior notification. Performers are therefore unable to access their account or create a new one with the same information. Additionally, any tokens that were in the banned account are lost, and any future earnings from the banned account are forfeited.
There exist various messages that may confront you with banned chat rooms :
– access denied. This room has been banned. : This happens when users typically visit the public chat room page of a performer. They wonder why they can't access the chat room and often get confused about the reason of this message. Some users may try to refresh the page or log out and log back in, but still encounter the same message. This can be frustrating for fans who are eager to connect with their favorite models and other fans.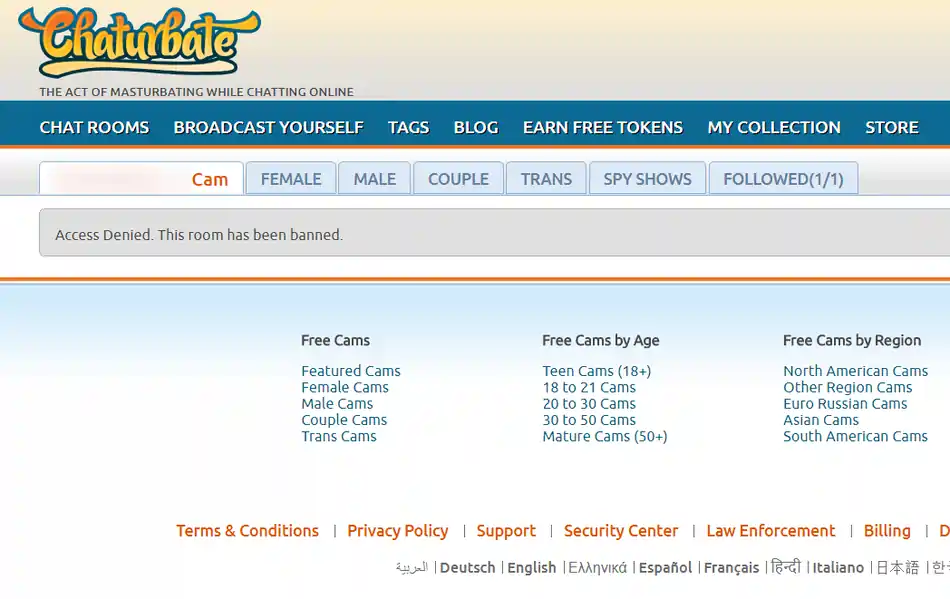 – We have reason to believe that you may have violated our terms of service. : Upon attempting to access their account, the performer will be met with this ban message notifying them of their account's suspension.

How long does it last ?
Typically, bans are permanent. However, in certain cases, a temporary suspension of 24 hours may be imposed. It is important to note that a ban is a long-term restriction that remains in place until it is lifted by the support team.
How to delete a banned model account ?
To delete your account on Chaturbate, you can utilize the self-deletion tool provided by the platform. However, if you are unable to access this tool due to a ban, you will need to reach out to their support team to initiate the deletion process.
What could lead to a violated terms of service ?
There are several reasons why a performer's account may be suspended and it is possible to find out why your might have violated terms of service. Here are the most common reasons why a model may face the ban hammer.
Illegal content
Chaturbate has strict policies against the promotion of illegal activities, including the use of drugs, weapons, and underage participants. Any performers found to be sharing or streaming adult content involving minors or illegal activities will have their accounts permanently banned.
Immoral and dirty broadcast, photos and videos or even talks are also not allowed. This can include scat, menstruation, vomit, uro, acts involving pain and danger for your health.
Abusive behavior
Harassment, bullying, and hate speech are strictly prohibited on this platform. Any performer who engages in abusive behavior towards other performers or viewers will face account suspension or termination. Age role-play is also rigorously forbidden and will result in a ban.
Spamming and solicitation
The network maintains a zero-tolerance policy towards spamming and solicitation, which includes the promotion of other websites or services such as competitor cam sites. Any performers found to be engaging in such activities will have their accounts blacklisted.
Drugs/alcohol
The use of drugs or alcohol is strictly prohibited during live streaming. Thus, smoking joint, marijuana or taking any drugs is forbidden. It is important to exercise caution and be mindful of your actions in front of the camera, as the consequences of violating this policy can be severe. The ban hammer may be swiftly and decisively applied.
Uploading recorded content
It is imperative that your shows are broadcasted live. Uploading pre-recorded content and presenting it as live is strictly prohibited and considered a violation of their policies.
Asking for offline payments
This website strictly prohibits performers from soliciting payments outside of its platform. Such transactions may involve popular electronic payment methods like PayPal, wire transfers, or other similar options.
User report
It is possible that you have been reported unfairly by another user. In such cases, the support team may have sided with the reporting user. Can you recall having a disagreement with someone in your chat room ? This could be the root of your current predicament.
Cosplay
Cosplaying is allowed, however, it is important to note that wearing an authentic uniform that represents a specific organization is strictly prohibited.
Public shows
Public live broadcasts are strictly prohibited, and even streaming from your own closed garden could result in suspension. It is crucial to exercise caution when broadcasting from outdoor locations and to inform Chaturbate that you are in a private setting.
Copyright infringement
the streaming of copyrighted content is prohibited. Any room found to be streaming copyrighted content is immediately banned. Copyright infringement is a serious offense that can result in a lawsuit being filed against the user who violates the law. Chaturbate takes copyright infringement seriously and has a team dedicated to ensuring that all content streamed on the platform is legitimate.
Banned during age verification
Once you have submitted your age verification documents, it is possible that your account may have been banned. This could be due to the use of false documents, attempting to cheat the verification process, or other reasons that are personal to their team.
Multiple rule violations
It is possible that you may have violated multiple rules outlined above, which would result in a ban from their site.
Get around the Chaturbate ban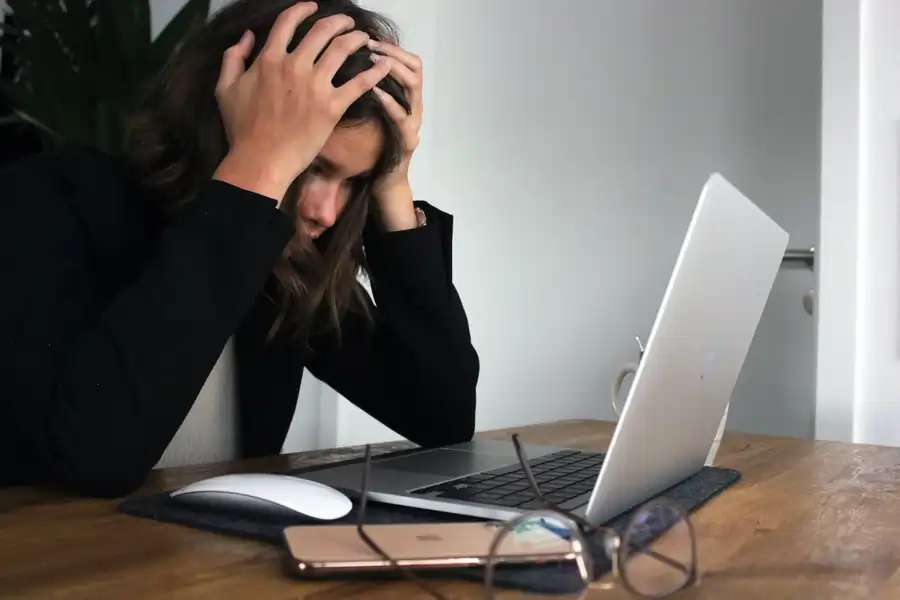 In the event that your Chaturbate room is banned, it is crucial to remain calm and take swift action to rectify the situation. Panicking will only exacerbate the issue and delay the resolution process. Therefore, it is imperative to approach the matter with a level head and promptly address any underlying concerns. By doing so, you can ensure that your Chaturbate account remains in good standing and that you can continue to enjoy the platform's benefits without interruption.
Appealing a suspension
If a performer believes their room was banned in error or wishes to appeal the ban, they should contact Chaturbate. The team will investigate the situation and determine if the ban should be removed or upheld. It is crucial to note that the platform may frequently send a default message or fail to respond directly to your inquiry. However, we have taken steps to address this issue by creating a comprehensive guide on how to contact Chaturbate support and resolve any issues with a representative who understands your situation.
Creating a new account
Performers who have had their accounts banned can create a new account, but they must use different personal and financial information than the banned account provided it does not violate the site rules and with Chaturbate's permission. Attempting to create a new account with the same information can result in unhelpful procedures.
Learning from the ban
While a ban on Chaturbate can be frustrating, it can also be an opportunity to reflect on the actions that led to the ban and make changes for the better. By understanding and following Chaturbate's rules and policies, performers can learn from their mistakes and contribute to the better side of this platform.
Avoid getting your account banned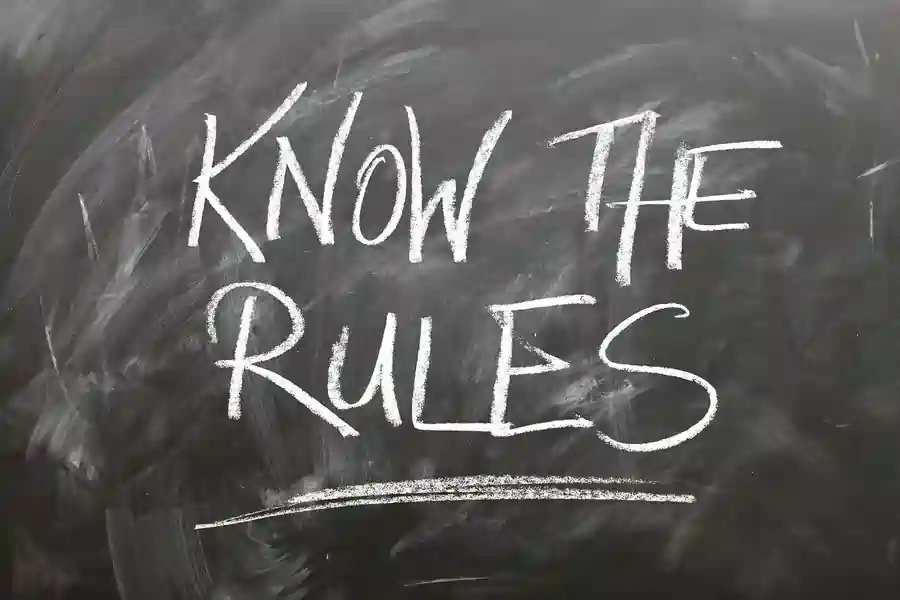 Chaturbate has a set of community guidelines that all users must follow. This guideline cover the main rules from nudity and sexual content to prohibited behavior and harassment. Ensuring compliance with the conditions will help prevent your account being banned.
First of all, it's important to be respectful. Don't go into other broadcasters' rooms to start fights, and don't tell your viewers to do the same. Also, don't use racist, obscene, or offensive language or behavior. This includes hate speech and wearing religious clothing that might offend others.
Next, you can't wear real uniforms that represent an organization. Cosplaying is okay, but you can't dress up like a real cop or other official. It's also important to avoid breaking copyright or trademark laws. Don't use names or logos that belong to other companies, or you might get in trouble.
You can't use the website to advertise your real-life business or ask for money outside of tips. And remember, your account is for you only. You can't let other people use it or log into other people's accounts.
You also can't use it for spam purposes or pretend to be asleep on camera. And when it comes to toys, you can't use anything that wasn't specifically designed for that purpose. No fruits or vegetables, and no toys that are too big and could hurt you.
Finally, there are some things you absolutely can't do there. This includes illegal or unsafe activities, public broadcasts, and organizing prostitution or other services. And don't try to arrange offline payments or criticize them in any way.
In conclusion, Chaturbate is a popular platform that offers live sexual performances, but the website has strict policies in place to maintain the safety and integrity of the platform. Rooms may get banned for various reasons, including violation of the website's terms and conditions, copyright infringement, spamming, and fraudulent activities. Users who violate these policies risk the possibility of having their accounts terminated permanently. Reaching out to their customer service ought to be the quickest way of solving your problem.