Findoms : Where to find paypigs ?
In recent years, the world of findom has exploded in popularity. Short for "financial domination," findom involves a dominant person, typically a woman, taking control of a submissive person's finances. The submissive person, known as a paypig, willingly gives up control of their money to their mistress. While this idea may seem strange to some, it has become a thriving industry with a growing number of enthusiasts. If you're interested in becoming a findom and finding paypigs to serve you, this article will provide an overview of the good places where you can find them and provide tips for building a successful online presence.
Introduction to Findoms and Paypigs
Are you curious about the world of financial domination ? This fetish a growing trend where one person, the findom, dominates another person, through monetary transactions. The paypig willingly hands over money, gifts, or other financial assets to the girl (often) as a form of submission and power exchange.
This relationship is based on a power dynamic where the dominant holds all the control. The finsub gets pleasure and satisfaction from giving financial gifts to his dominant, who in turn gets satisfaction from dominating and controlling the paypig. It's an exchange of power that can be both erotic and empowering for both parties involved.
The popularity of findom and paypigs can be attributed to many factors, including the rise of online communication and the normalization of kinks in mainstream society. It's also a way for people to explore their fetishes and desires in a safe and consensual environment. With the democratization of 2.0 internet such as social sites, it's easier than ever to find like-minded individuals and explore these fantasies without judgment.
What about paypigs ?
A paypig (or finsub) is someone who gets pleasure from giving money or gifts to a findom. They do so willingly, often in exchange for the her attention or power over them. The psychology behind the paypig fantasy is complex and can vary from person to person. Some finsub may enjoy the feeling of being controlled, while others might find pleasure in the act of giving. It's also common for paypigs to have a desire for financial domination, where their money is taken from them forcefully in a consensual manner.
There are several types of paypigs, including those who enjoy small tributes, those who are interested in long-term relationships with their findoms, and even those who have a fetish for debt and financial ruin.
How to find paypigs for a findom ?
As society becomes more accepting of alternative lifestyles, the world of open kink has seen a significant increase in the number of finsubs available to meet your needs. These individuals can be found on a variety of platforms, including specialized dating sites, and other adult sites that feature a findom category. The exponential growth of this community means that finding a moneyslave to fulfill your desires has never been easier.
Social networks
Social networks can be an effective place where you can find paypigs, also commonly referred to as "moneyslaves." By utilizing these platforms, individuals can delve into the realm of this fetish and potentially find new paypigs to engage with.
Social networks offer a unique opportunity for individuals to connect with like-minded individuals who share their financial interests. By joining groups or communities that cater to paypigs or moneyslaves, findoms can engage with others who are interested in financial domination and explore new avenues for financial gain.
Additionally, social networks provide a platform for individuals to showcase their skills and expertise in financial domination, which can attract potential paypigs and moneyslaves. With the right approach and strategy, social networks can be a powerful tool for individuals looking to expand their financial domination empire.
Findoms and moneyslaves have established a digital presence on websites such as Twitter and Reddit.
Twitter
For those unfamiliar with this platforms, Twitter is a microblogging site where users can post short messages and content, known as tweets, and interact with others through likes, retweets, and replies. Twitter is also a place that allows porn and as such, it is relatively easy to interact with other like-minded individuals, in particular with people involved in financial domination. You can find there many content related to this practice. For mistresses, it is a crucial site to establish your online presence.
Reddit
Reddit is a website that allows users to share and discuss content on a wide range of topics, from news and politics to entertainment and hobbies. It is essentially a massive online community where people can connect with others who share similar interests and engage in meaningful conversations. With millions of active users and countless subreddits dedicated to specific topics, Reddit has become a go-to destination for those seeking information, entertainment, and social interaction but also adult content… With its extensive collection of amateur adult content spanning across countless fetishes like financial domination, Reddit stands tall as the leading social network for NSFW content enthusiasts, as they can easily browse through findom subreddits.
Connecting on these platforms allows findoms and paypigs to establish relationships and engage in financial domination.
Content subscription platforms
Content subscription platforms like Onlyfans can be an effective way for findommes to locate moneyslaves and receive their tribute. These platforms offer a variety of features that allow findommes to connect with potential moneyslaves and establish mutually beneficial relationships through paid subscriptions to their profile, paid messaging or customized content.
Dating sites
Specialized dating sites and focused websites dedicated to the findom fetish provide an excellent platform for findommes to connect with potential moneyslaves. These platforms offer a unique opportunity to explore and indulge in the world of financial domination. By joining these sites, findommes can easily find individuals who share their interests and desires, and who are willing to submit to their financial demands. With the help of these platforms, findommes can establish meaningful relationships with their moneyslaves, and explore the boundaries of their fetish.
One issue with this type of website is that it is often filled with fraudulent profiles, making it challenging to connect with genuine moneyslaves. Additionally, the relationships formed on these platforms can feel artificial and lack meaningful interaction.
However, it is worth noting that these websites do offer a unique opportunity to connect with individuals who share a passion for financial domination. By joining these dating sites, you can easily find others who understand your desires and are willing to play their respective roles.
Ultimately, it is up to each individual to decide whether the benefits of these websites outweigh the potential drawbacks. But for those who are committed to exploring the world of findom and moneyslavery, these platforms can be a valuable resource.
Cam sites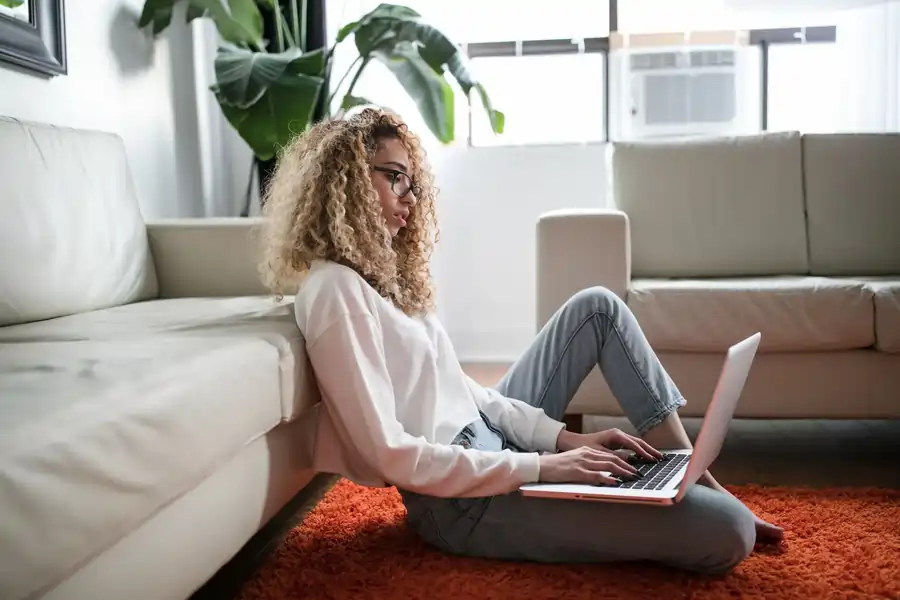 Undoubtedly, one of the most effective ways to find a payping online is through findom chat sites. By exploring the #findom tag on platforms like Chaturbate, you can engage with live slaves and receive tributes while broadcasting yourself. This highly interactive experience is made even more enjoyable by the plethora of features offered by adult cams.
Not only do cam sites provide a unique and exciting way to explore the world of financial domination, but they also offer a level of online interaction that other platforms cannot match. With adult cams, you can start your journey without having any audience. Whether you're a seasoned findom enthusiast or just starting to explore this world, cam sites are an excellent way to experience the thrill of financial domination without initial audience or investment.
Building an online presence
As a financial dominatrix, it is crucial to establish a strong online presence to attract potential clients and build a successful career. The reason is that, as a mistress, paypigs will come to you, rather than the other way around. As a professional dominatrix, it is essential to understand the dynamics of the relationship between yourself and your slaves. By positioning yourself as the dominant figure, you can attract a loyal following of submissive individuals who are eager to serve and please you. However, creating a compelling and professional image can be challenging, especially for those new to the industry.
To begin, it is essential to have a clear understanding of your brand and the services you offer. This includes developing a unique persona that sets you apart from other financial dominatrices and clearly communicating your boundaries and expectations to potential clients.
Creating a good looking profile
Creating a professional profile with high-quality content is essential. In order to do so, start by choosing a clear and concise username that reflects yourself. Write a compelling bio that highlights your unique selling points and showcases your expertise in the findom world. Be sure to include relevant keywords that will help potential clients find you in search results.
When it comes to profile pictures, choose high-quality images that are both eye-catching and appealing for what you're offering. Avoid using poorly taken pictures, as this can turn off potential clients who are looking for a more sophisticated and professional experience.
Finally, be sure to regularly update your profile with new content, such as photos, and videos to incentivize and get potential customers to take action. This will help keep your followers engaged and interested in what you have to offer.
Build a strong brand
Building a strong brand involves finding a unique niche and creating content that appeals to paypigs. Engaging with followers and building a loyal fan base can also help establish a strong online presence. Additionally, networking with other financial dominatrices and attending can help you establish yourself as a reputable and respected professional in the field. By building a strong online presence and maintaining a professional image, you can attract a loyal client base and achieve success as a financial dominatrix. It's also important to always prioritize safety and consent when engaging in this kind of practice.
Conclusion
In conclusion, the world of findoms and paypigs is a fascinating and rapidly growing industry. As we've seen, we explored all the main possibilities of finding paypigs to serve you. There are many online platforms and social sites available to help you get started. However, it's important to remember the legal and ethical aspects of findom, and to always prioritize safety and boundaries with your moneyslaves. With the right strategies and a strong online presence, you can build a successful findom business and enhance your relationship with your financial slaves.
FAQs
Is Findom legal ?
Findom is generally legal as long as it is consensual and all parties involved are of legal age. However, it's important to research the laws in your area and ensure that you are following all relevant regulations. Bear in mind that it should not cross the boundaries with prostitution where it would involve sexual acts.
What are the best places to find a paypig ?
There are many good sites that findoms can use for finding a paypig, including social networks or adult platforms like webcam or dating sites.
What are some tips to find moneyslaves ?
To build a successful findom business and find moneyslaves, it's important to create a strong online presence, including a professional profile and clear payment methods. It's also important to understand the legal and ethical aspects of findom, and to prioritize safety and privacy in all interactions with paypigs. Communication skills are also key to building strong relationships with paypigs and growing your findom business.