Chaturbate Rapid Tipping : How to send Multiple Tips at once ?

Chaturbate is one of the most known adult cam site. With its vast range of performers and unlimited streaming options, it offers viewers the chance to experience a freemium way of adult entertainment like never before. One of the most exciting features of this platform is the tipping system, which allows viewers to show their appreciation for their favorite performers by sending them tips. While sending tips on Chaturbate is straightforward, there are some tips-sending techniques that can help you maximize your experience. In this article, we'll explore how to send multiple tips on Chaturbate, the benefits of doing so, and different tips-sending strategies to enhance your Chaturbate experience.
The basics of tipping in Chaturbate
Tips are a virtual currency that viewers can use to show appreciation for a performer's show on Chaturbate. It's a way to support your favorite performers and show them that you value their work.
Performers entirely rely on tokens as part of their income on the platform. Sending tokens (or tipping) are a way for performers to get compensated for the work they put into their performances. The more tips performers receive, the more likely they are to continue producing content for their viewers.
Moreover, tipping are not only free donations but can also unlock certain features that are exclusive to tippers such as private messages and access to the performer's media.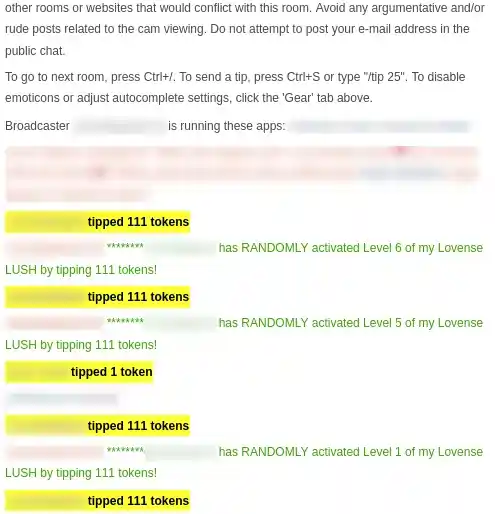 Finally, for most performers, sending tips will vibrate their Lovense Lush depending on the amount you send. The more you send, the stronger the vibrations will be. This type of sextoy is often seen as the pink toy with a tail in cam girl shows. This creates a unique and interactive experience for both the performer and the audience. The Lovense Lush allows performers to feel more connected to their viewers, as they can physically feel the tips coming in their body. Rapid tipping also adds an element of excitement and anticipation for the audience, as they can see the performer's reaction to their tips in real-time.
Additionally, some models even broadcast with a fuck machine. Tipping will activate the machine more or less strongly depending on how fast the tokens are sent. Many performers have found that this feature not only enhances their viewers' experience but also increases their earnings and pleasure to broadcast. By offering this interactive option, performers can attract more viewers and encourage them to tip more frequently. It's a win-win situation for both the performers and their audience.
Benefits of sending multiple tips at once
Show your appreciation
Sending multiple tips is an exceptional way to demonstrate to performers that you are thoroughly enjoying their show. Moreover, it is a convenient and efficient method to express your support in a more impactful manner. By sending multiple tips, you can convey your appreciation for their hard work and dedication, which can motivate them to continue delivering exceptional performances. Additionally, it is an excellent way to establish a rapport with performers and show them that you value their talent. Therefore, if you want to show your support and appreciation for performers, consider sending these rapid fire tips as it can make a significant difference in their morale and motivation.
Stand out from the crowd
Sending multiple tips in succession with just one click can significantly enhance your impact and increase the likelihood of capturing the performer's attention. This approach not only showcases your generosity but also demonstrates your enthusiasm for their performance. By utilizing this technique, you can establish a stronger connection with the performer and stand out from the crowd.
Intense levels of pleasure
Sending multiple tokens at once on Chaturbate can intensify the performer's pleasure to unprecedented levels. This action triggers the Lovense Lush to vibrate at its maximum capacity, creating an unforgettable experience for both you and the performer.
Helps model ranking
Although this is not publicly well known, sending a lot of tips in a short period of time helps trigger the Chaturbate algorithm. Thus, it helps performers rank higher in the website and bring them the opportunity to reach the front page.
Precautions before rapid tipping
Before engaging in rapid tipping, it is highly recommended that you create a new account on Chaturbate. While this is not mandatory, it is a precautionary measure to ensure the safety and security of your primary account. Although sending fire tips may not be explicitly prohibited, it is always better to err on the side of caution and create a separate account for this type of activity. By doing so, you can enjoy the full range of Chaturbate's extra features without compromising your main account.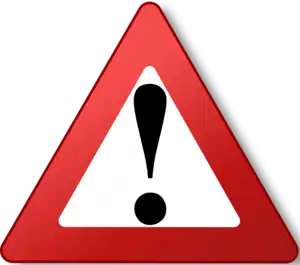 How to tip fast on Chaturbate ?
By following this guide, we expect users to have a basic understanding of the functionalities available to them and have purchased tokens already. We assume that you are already well-versed in the process of sending tokens on the platform. Therefore, if you are already familiar with the process of sending tokens, you can easily follow the guide on how to send multiple tips provided below. While some may be simpler than others, we will thoroughly cover each method to tip fast on Chaturbate.
FastTip browser extension
To send multiple consecutive tips on Chaturbate, you can use the Chrome extension called FastTip anciently called Echobod. As the description says : It is a fast tipping tool for chaturbate, suited for OhMidBod, Lovense and other tip sensitive toys.
This handy tool allows you to easily and efficiently send tips to your favorite performers without having to manually send tip by tip. With FastTip, you can vibrate your favorite model's sex toy to the strongest level and through different variations with just a few clicks. If not already, you will need to use Google Chrome, the browser recommended for Chaturbate.
To install the FastTip addon to your Chrome web browser, simply follow these step-by-step instructions:
Navigate to the Chrome Webstore.
Use the search bar to look for the "FastTip" extension and click on the search button.
You can also go directly to the extension page.
Click on the "Add to Chrome" button to download and install it automatically.
By following these simple steps, you'll be able to easily and quickly install the FastTip Chrome addon and enjoy all of its benefits. It is important to note that certain users have reported that the feature may not function correctly during private shows. If you're aware of any malfunctions, let us know in the comments.
At times, the extension may break and cease to function properly. This is often due to updates made by Chaturbate to improve their website, which can cause the extension to lose some or all of its features. To ensure optimal performance of the extension, it is recommended to regularly check for updates and install them promptly. Additionally, if the extension does break, it is important to troubleshoot the issue and seek assistance from the developer if necessary.
Custom Javascript script
If you're an advanced user, you could use a custom JS script to send a bunch of tips in a row at just a click of a mouth.
Userscripts, also known as .user.js, are open-source licensed add-ons for web browsers. These scripts are written in JavaScript and are designed to modify web pages as they are loaded. With user scripts, users have the power to make websites do what they want them to do, rather than what was originally intended. They can indeed perform a variety of useful tasks, such as improving layout, fixing bugs, automating common tasks, and adding new functions, like adding to possibility of sending a bunch of tokens in a row on Chaturbate.
In this scenario, we will utilize a script that incorporates a button beneath the video stream to facilitate automatic tipping multiple times consecutively. However, prior to installing the Chaturbate-specific script, it is imperative to add a browser extension that will effectively manage the user script we intend to incorporate.
We recommend installing Tampermonkey as it is a user-friendly and widely recognized script manager that is available on various platforms, including Windows, Linux, Mac, and mobile devices. It is also compatible with most browsers, such as Chrome, Firefox, Edge, and Mac. However, Mac users will need to pay $1.99 for the app. If you are not willing to pay, we suggest switching to a different browser, such as Firefox or Chrome, where Tampermonkey is available for free.
Install Tampermonkey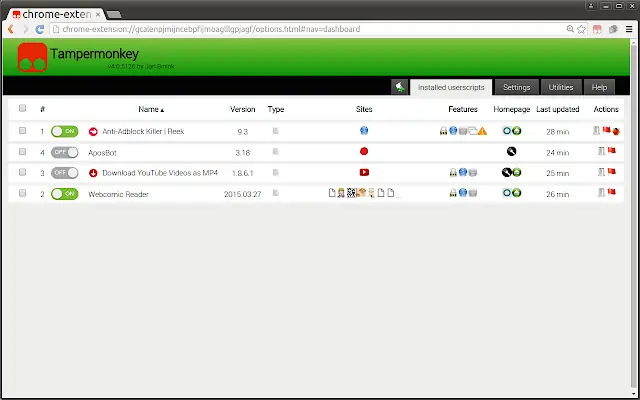 To install the Tampermonkey extension, follow these step-by-step instructions :
Open your web browser and navigate to the Tampermonkey download page depending on your browser : Chrome, Firefox, Mac, Edge.
Click on the "Add to" button to download the extension.
Once the download is complete, click on the "Install" button to begin the installation process.
Follow the prompts to complete the installation.
Once the installation is complete, restart your browser to activate the extension.
Install Chaturbate Tipping Spree
Now that we have installed the script manager, we will proceed with the installation of Chaturbate Tipping Spree. This particular user script adds a rapid tip button to the web interface, making it easier and more convenient for users to tip rapidly their favorite performers. Follow the steps below to complete the installation process.
Follow these simple steps to install the script :
Navigate to the Chaturbate Tipping Spree script page on OpenUserJS.org.
Click the "Install" button located on the right-hand side of the page.
A pop-up window will appear, asking for confirmation to install the script. Click "Install"
The script will now be installed and ready to use on the Chaturbate platform.
Like the Chrome extension we have explored below, this script is prone to occasional malfunctions when Chaturbate makes changes to its website. Therefore, it is crucial to regularly check for updates or new scripts on the OpenUserJS.org. This will ensure that the extension functions smoothly and efficiently at all times.
Advanced tips-sending strategies
While sending a single tip is straightforward, sending many tips in a short time may require some advanced strategies. In this article, we'll explore some of these strategies.
Advanced tips-sending strategies on Chaturbate include timed tips, and tip wars :
– Timed tips involve sending fast tips at specific intervals, which creates a continuous flow of tokens over time. This can be enhanced by a performer who has a vibrating Lovense connected to their tips or a fuck machine. By creating waves of vibrations and simulating the Lovense Lush patterns, it triggers a real pleasure response in the performer. If the model has a fuck machine, you can play with the plugin by sending a few slow tips and gradually increasing the speed to a faster pace.
– Tip wars involve two or more fans competing to send the most tips, creating an exciting and fun atmosphere around the performer. If you're looking to engage in a tip war, be sure to raise your spending limit first as you risk loosing it.
How to use advanced tips-sending strategies to stand out ?
To stand out while using advanced tips-sending strategies, it's essential to be creative and unique. Try to come up with an original idea for your timed tips or tip goals, and make sure always come out with original surprises to the performer. Participating in tip wars can also be a great way to interact with fellow fans and create a competitive atmosphere in the chat room.
Enjoy the rapid fire tips !
In conclusion, sending multiple tips on Chaturbate is a great way to engage with performers and enhance your overall experience on the site. By utilizing the tips-sending techniques and strategies discussed in this article, you can make the most of your time on Chaturbate and enjoy the rapid fire tips these custom applications have to offer. So go ahead and try sending multiple tips at once to your favorite performers and see how it can enhance your webcam experience.
FAQ
Where can I find a Chaturbate token rapid fire cannon ?
You can find a rapid fire cannon above in the article. Follow the tutorial either by downloading the chrome extension or adding the user script to your browser.
Do I have to send tips on Chaturbate ?
No, sending tips is entirely optional as it is a free platform. While it does enhance your experience, you can still enjoy watching performances without sending tips.